The Aspen area hosts some of Colorado's best spring snow climbing routes to the summits of its many prominent "technical" 13'ers and 14'ers
From the classic 2,000' "Y" Couloir up South Maroon to moderate snow climbs to the summit of Snowmass Mountain. Our spring peak snow-climbing season is typically in shape from mid April to early June. For our advanced snow climbs we will require prior snow climbing experience. For our moderate snow climbs we can work with clients with no snow climbing experience after a short day of self-arrest training and crampon techniques prior to the climb.
Some of our "must-do's" include:
Snowmass Mountain (14,099') east and west faces – moderate 2 day / 1 night trip
"Y" Couloir on South Maroon – advanced 40°-45° 2,000' couloir
Bell Cord Couloir bisecting North and South Maroon Peaks (14,163') – advanced 40°-45°, 2,000' couloir
Conundrum Couloir on Conundrum Peak (14,064') – moderate/advanced 40°-45°, 800' couloir can be combined with a fairly quick tag of the summit of Castle Peak
North Face of Castle Peak (14,278') – moderate 40°, 800' couloir
Pearl Couloir on Cathedral Peak (13,950') – advanced 40°-48°, 1,200' couloir
Lightning Pyramid (13,722') west face/couloir – advanced 45°-50° 1,000' face
Grizzly Couloir on Grizzly Peak (13,996') – moderate 35°-45° 1,200' couloir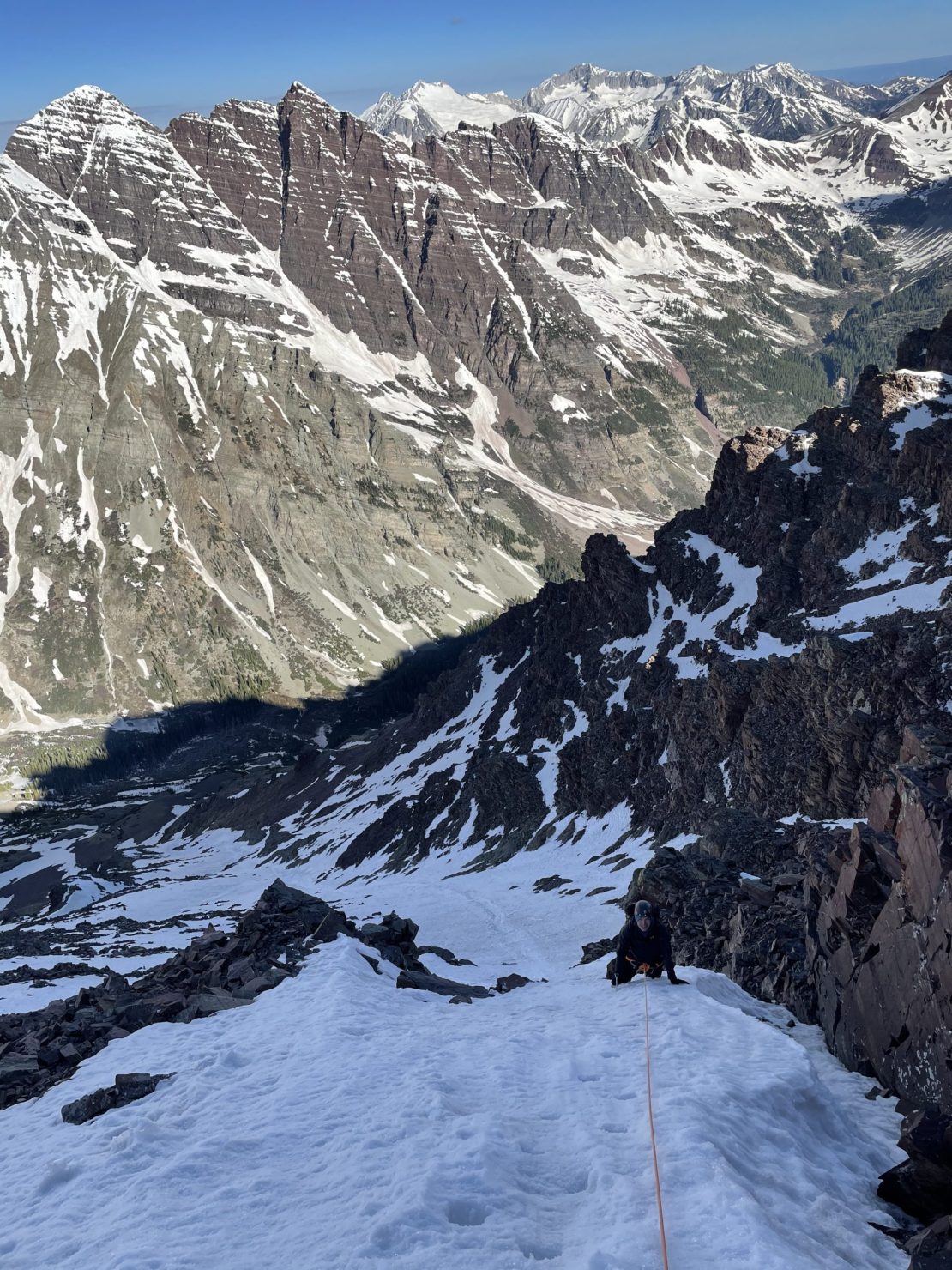 Trip Details
Duration
1 Day
Difficulty
Some alpine climbing experience necessary
Maximum Guide Ratio
2:1
Included
AMGA and AE trained/certified alpine guide
All technical equipment (helmet, harness, climbing equipment, ropes, packs, etc.)
Not Included
Lunch/snack food & water
Guide gratuity
Trip Itinerary
Your guide will contact you the day before at the phone number you give us to discuss an appropriate plan for you and to confirm a meeting place and start time. You will go over necessary gear to pack and meal planning.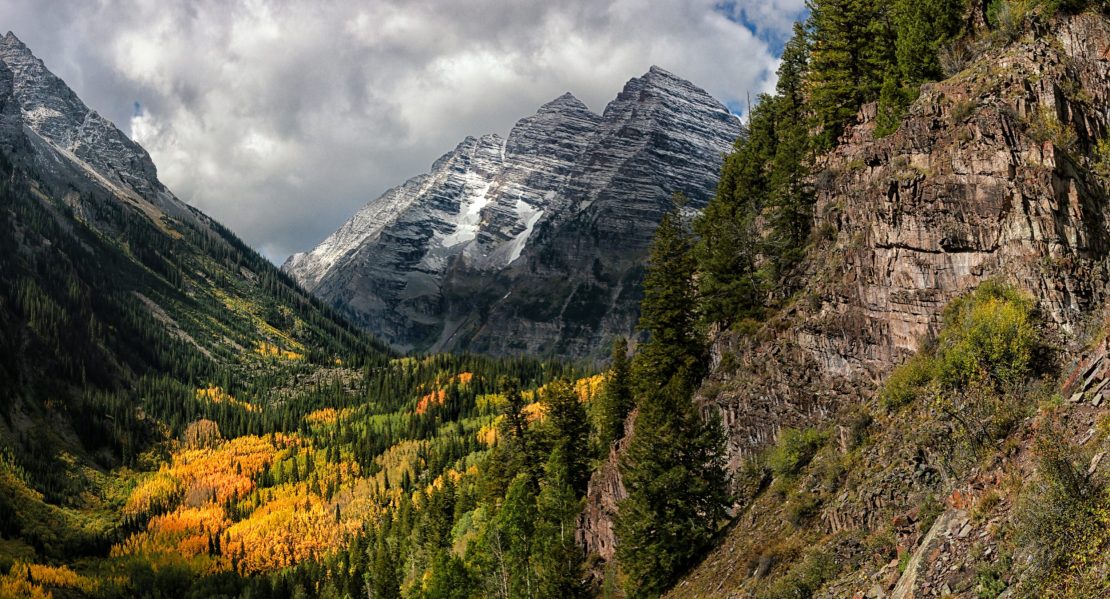 Explore Other Adventures
Whether Capitol Peak (14,130 ft.) is on your summit's tick list or looms large as a solitary mountaineering goal, this 'Grand Teton' of Colorado beckons This world-class climb has earned its reputation as one of…
View Trip

: Capitol Peak
The Maroon Bells Traverse is considered by many to be one of the most difficult and technically challenging traverses from one 14er to another Exposed ridges and ledges connect South Maroon Peak (14,156′) to North…
View Trip

: Maroon Bells Traverse
The mountains surrounding Aspen offer countless backcountry ski mountaineering options Our AMGA trained/certified guides will not only take you into the backcountry to climb and ski/ride some of the amazing peaks of the Elk Range,…
View Trip

: Ski Mountaineering