The Japanese island of Hokkaido is famous for its cold, deep and dry snow
The above combination is due to cold air fronts coming out of Siberia, then mixing with moisture as they cross the Sea of Japan. The result is huge dumps of the cold dry fluffy stuff. The terrain in Hokkaido is mostly birch tree glade skiing. On the occasions when it stops snowing and we can see much, there are opportunities to climb and summit some of the bigger alpine volcanoes.
This trip is guided by our Head Guide and Co-owner Amos Whiting as well as a local Japanese guide Mako. Where our trips stand apart from other Hokkaido trips is our trips are run by a mix of a world class IFMGA Guide with over 20 years of experience guiding around the world, as well as a local certified guide who not only knows the slopes well but will take us to the secret restaurants. The culinary experience is almost worth the trip itself.
We will fly directly into Sapporo (SPK), Japan and start our trip off based in the outskirts of this city, sampling some nearby terrain/ski areas. Our trip specifically avoids the mega resort of Niseko as we feel the cultural experience of skiing in Japan is somewhat lost by going there. Instead, we go to some resorts/parks with less foreigner traffic.
This is a ski touring trip where we often use the lifts. However, we will be touring or boot packing a bit each day and sometimes all day. Therefore, touring equipment, some touring experience and fitness are mandatory. It is best to come into this trip as an advanced downhill skier, comfortable in single to double black diamond tree skiing (28-38 degrees).
Throughout our trip we will focus on finding the best snow. We will also travel to a few different venues to see different parts of the island. There will be the option to visit a number of hot spring baths or onsens. This is a perfect way to soak your sore body after a day of deep powder skiing.
We are running our Japan Powder Skiing this upcoming January 28 – February 4, 2024. Please note, these dates can also be private trips. Contact us for more details and check out our Japan Trip Journal.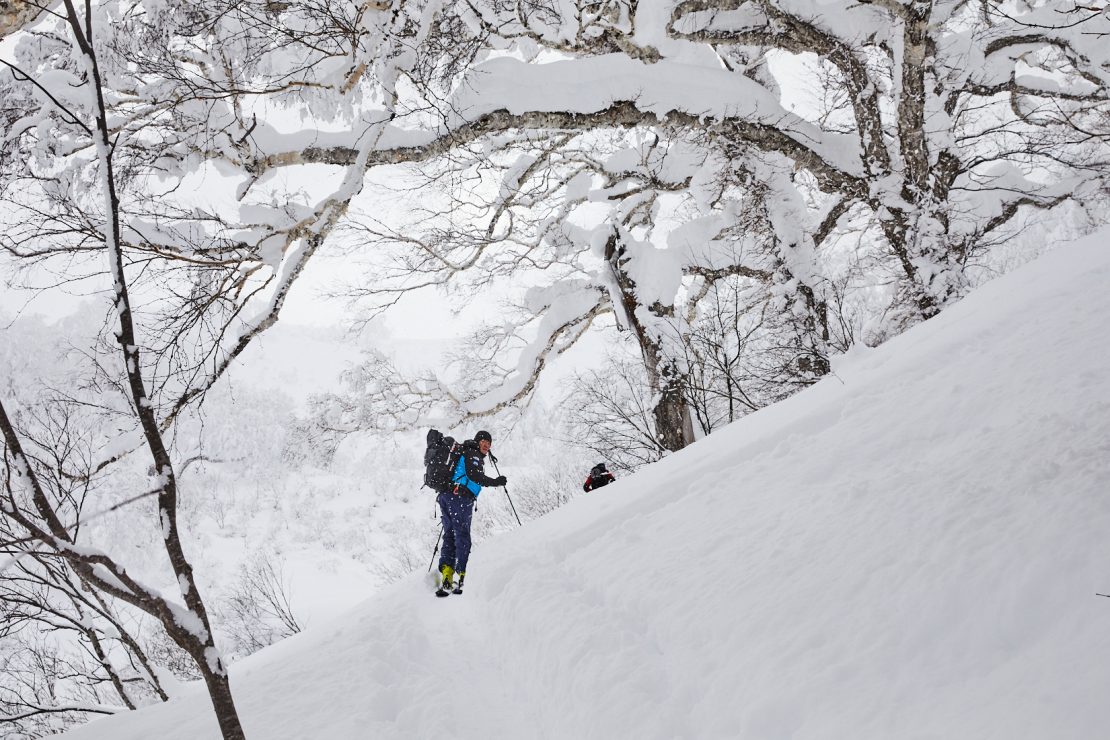 Trip Details
Duration
8 Days, 7 Nights
Difficulty
Some skiing experience necessary
Maximum Guide Ratio
4:1
Included
AMGA/IFMGA trained and certified ski guide
Ground transportation
Lodging for seven nights & breakfast for seven mornings
Lift tickets
Not Included
Flights
Lunches and dinners
Onsen visits
Personal AT, telemark or splitboard equipment
Guide gratuity
Sample Trip Itinerary
Day 1: Arrive in Sapporo city and stay the night in a hotel/ lodge near the city
Day 2: First ski day at Ski Sapporo or Kokusai, Sapporo Teine; spend a second night in Sapporo city
Day 3 : Ski again at Sapporo Kokusai or Sapporo Teine; third night in Sapporo city
Day 4 : Ski Kiroro Mountain off piste; travel to Asahikawa city
Day 5: Ski Mt. Asahidake; stay in Asahikawa a second night
Day 6: Ski Mt. Asahidake; stay in Asahikawa city for a third night
Day 7: Ski "Secret spot"; drive to Sapporo for our last night
Day 8: Return home or extend your stay in Japan to see some sites!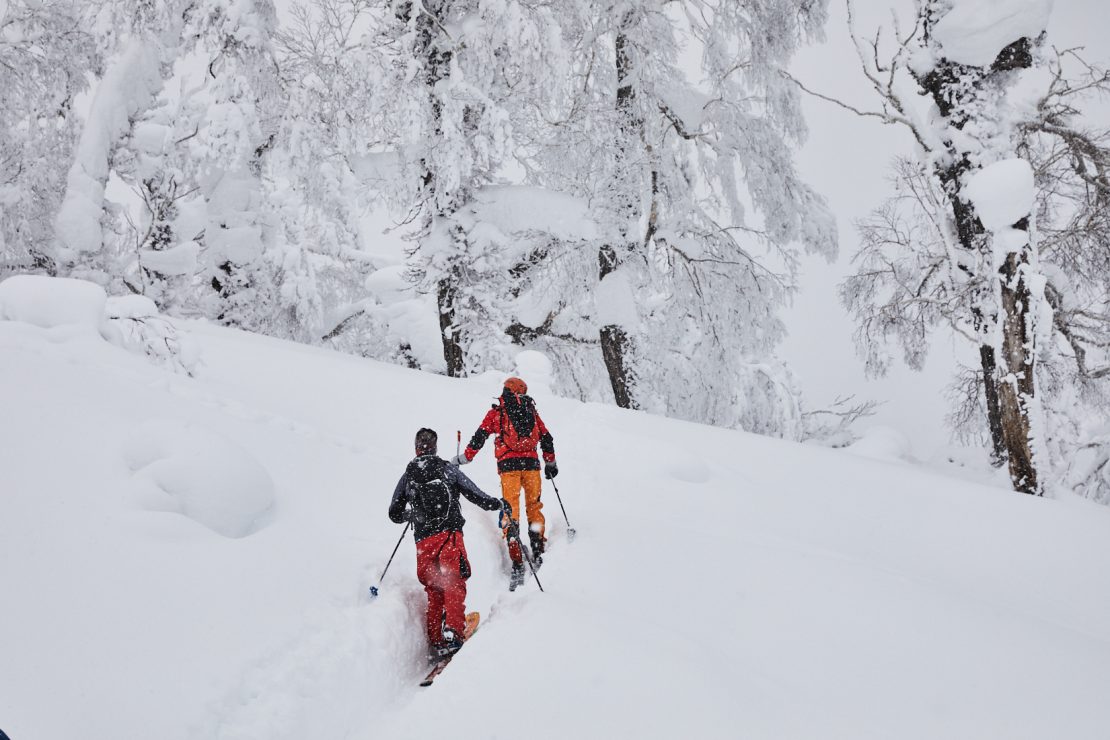 Explore Other Adventures
A multifaceted Alaska Ski Experience This trip is designed for those looking to experience skiing/riding in Alaska and learn more about traveling in bigger mountain ranges. Our itinerary is divided into two sections. First, we…
View Trip

: Alaska Ski Plane Trip
Enormous wingate sandstone towers distinguish the Moab area from almost any other desert on earth For climbers, these desert monoliths provide a climbing experience available nowhere else. With an endless amount of Wingate Sandstone walls…
View Trip

: Moab Desert Towers
This 3 day, 2 night Indian Creek Crack Climbing Camp is guaranteed to be an unforgettable experience Under the supervision of rock guides local to the desert Southwest, you will refine your crack climbing technique…
View Trip

: Indian Creek Crack Climbing Camp