Pow Pow, Japow!! Says Mako, our local Japanese certified ski guide, in his deep voice as he spits snow from his mouth. Sometimes when it's really good, "Hokkaido good," the retired skier cross champion turned backcountry ski guide comes down the hill, like a freight train disappearing into the deep snow and popping up for air, more like a porpoise than a skier.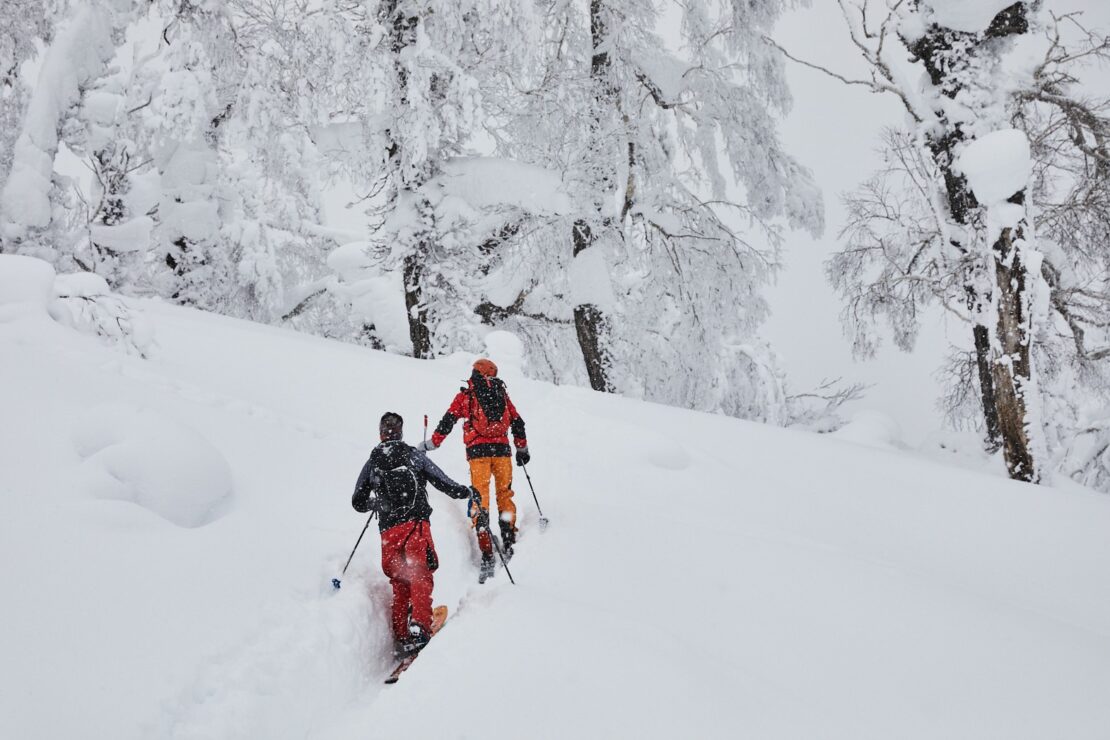 The van is steamy from all of us being in the snow all day as we experience some "Star Wars driving." We are usually driving home at night due to the short days, on the left side of the road in a pounding blizzard. The lights light up the snow like you're at hyper speed.
We pull up to a new onsen (hot spring) to soak our bones and warm our toes. After a short transition at the hotel, we are off for the "only locals know" restaurant experience of the night. It may be sushi, curry, barbeque, ramen or who knows.. It's easy to fall asleep these days and the next day after a Japanese breakfast, we do it all over again.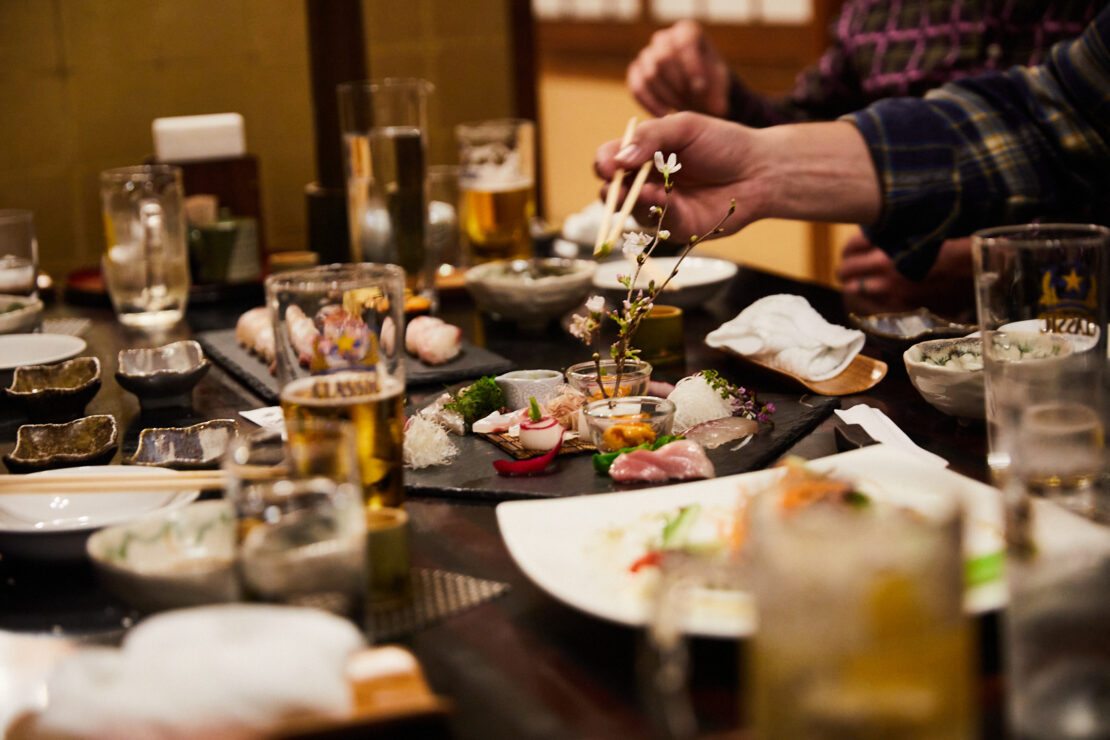 Our classic one week Hokkaido Island trip splits time basing out of Otaru and Asahikawa, intentionally avoiding the mega-resort of Nisekoi. Each day we access different ski areas, national parks, and ski touring venues within a half hour to one hour drive. Today we hit some ridiculously deep snow in the side country area of Kiroro. The onsen of the day is a smaller one with a nice outdoor section. We finished with enough time to visit the amazing fish market in the small coastal city of Otaru. Dinner tonight was a diverse meal at a small table around a wood burning stove. Their specialty is pork chops..
Stormy day today and the lifts are not running so we do a few skinning laps in the trees 1 kilometer from Mako's home resort. It is deep, around 20 inches of new and storming all day! On this cold day we are grateful to be skinning to create the heat. We start to make our way up to the northern town of Asahikawa but due to the storm we are redirected to Sapporo for the night. We ended up going to the Sapporo beer museum then another unforgettable meal at Mako's favorite micro sushi joint.
The next day the sun comes out and we have a banner day at a small resort outside of Asahikawa. There is a meter of new snow and it is cold and blue. After a number of sidecountry laps we drop into the "back side" and establish a skin track back up and lap away. For those that are used to skiing and uphilling in the Rocky Mountains, the low altitude skiing of Hokkaido feels casual. We drop in low and miss the last lift back out, but we are with Mako and he knows everybody. They fire up the lift just for us to go back to the base. Our hotel in Asahikawa has an onsen in it which is perfect. Dumplings tonight..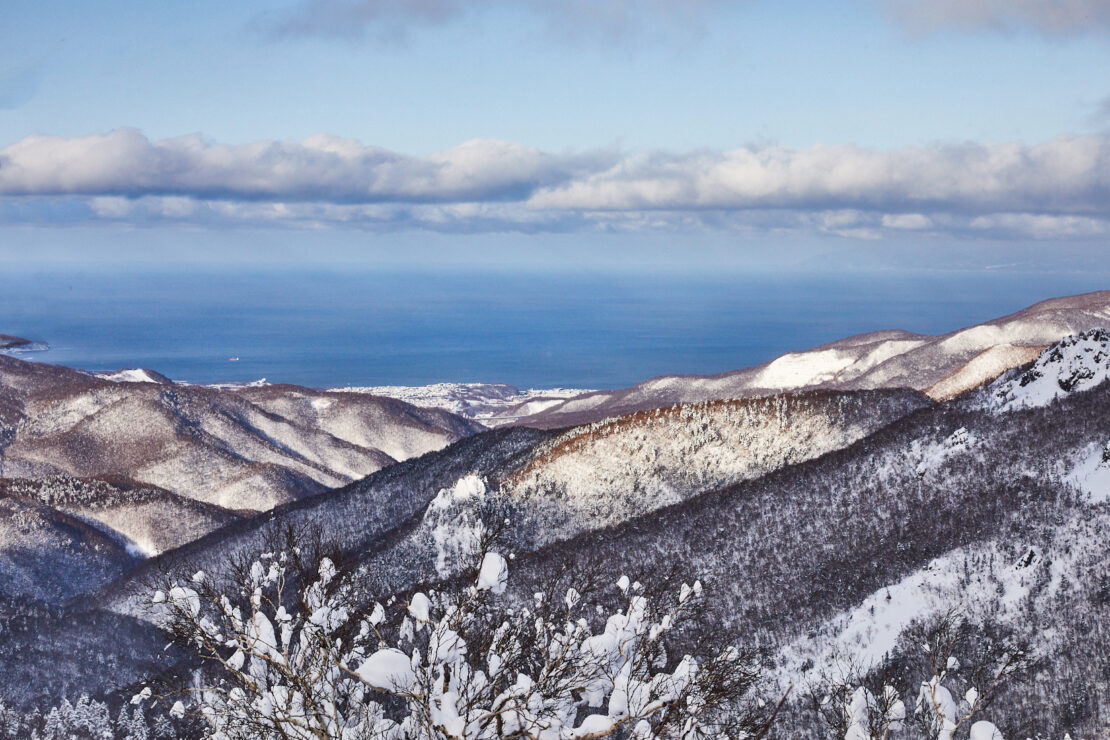 We have a weather window with bluebird skies and light winds so we decided to go to make an attempt on Asahidake, the highest volcano/ mountain on the island. At only 7,500 ft it is the similar elevation to the base of many Colorado ski base areas. We ride the tram half way up and start the skin into the alpine. After 30 minutes we pass a fumarole pumping from the depths of the volcano and then head to the ridge line. Once on the ridge we switch to ski crampons then booting to the cold/ windy summit. The ski down is firm and adventurous then soft and deep as we get lower. There is a great onsen 5 minutes away to thaw out.
The rest of our trip is full of human powered deep powder skiing 20-40 minutes away from town. One day I put a skin track in over waist deep snow but we were rewarded with subnivean (under the snow) skiing. Tonight we have lamb barbecue and are treated to witnessing Mako's other calling, Karaoke!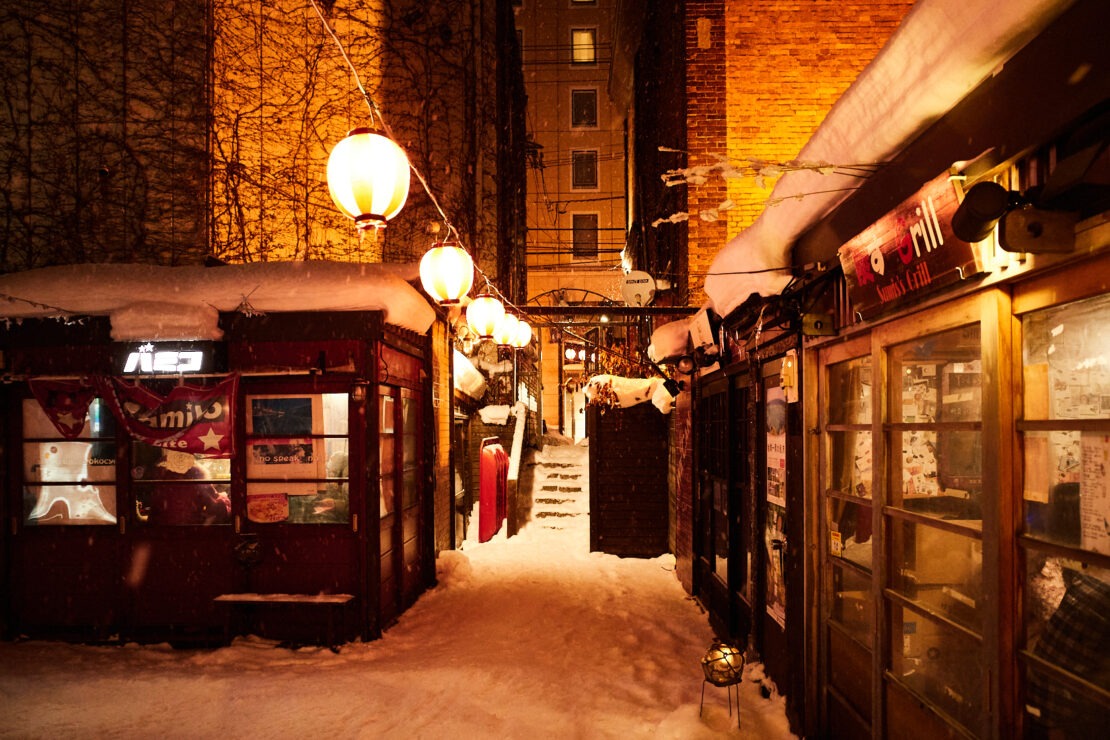 Check out our Japan Powder Skiing trip for this year!