Join us on a guided hut to hut gravel bikepacking experience
Colorado's 10th Mountain Division Hut System offers limitless ways to explore the Rocky Mountain backcountry with the comfort of a comfy bed and rustic roof overhead. Join us for this classic Colorado hut-to-hut gravel bike adventure. We will utilize two well appointed 10th Mountain Hut Division Huts – the Peter Estin Hut and the Harry Gates Hut, with the option to stay at the Beyul Retreat for a third night if desired. The entire ride takes place in the White River and Holy Cross National Forests.
This hut-to-hut bike adventure starts near the town of Eagle. Here we get on our
bikes and ride up to 24 scenic miles on forest service roads that are mostly dirt and
gravel. The last 8 miles from Yeoman Park to the Harry Gates Hut is steep and
somewhat technical. After a casual start we depart the Peter Estin Hut for 10.5
miles of glorious downhill riding to the Harry Gates Hut. From the Harry Gates Hut
we have options to bike 32.5 miles on mostly downhill forest service roads and
paved roads, past Ruedi Reservoir along the gold medal waters of the Frying Pan
River all the way to the town Basalt. Or we can add another night with a 11.5 mile
bike to the Beyul Resort. These trips are always custom suited for our clients and
there are great options for additional bike loops or scenic day hiking from either the
Peter Estin or Harry Gates Huts.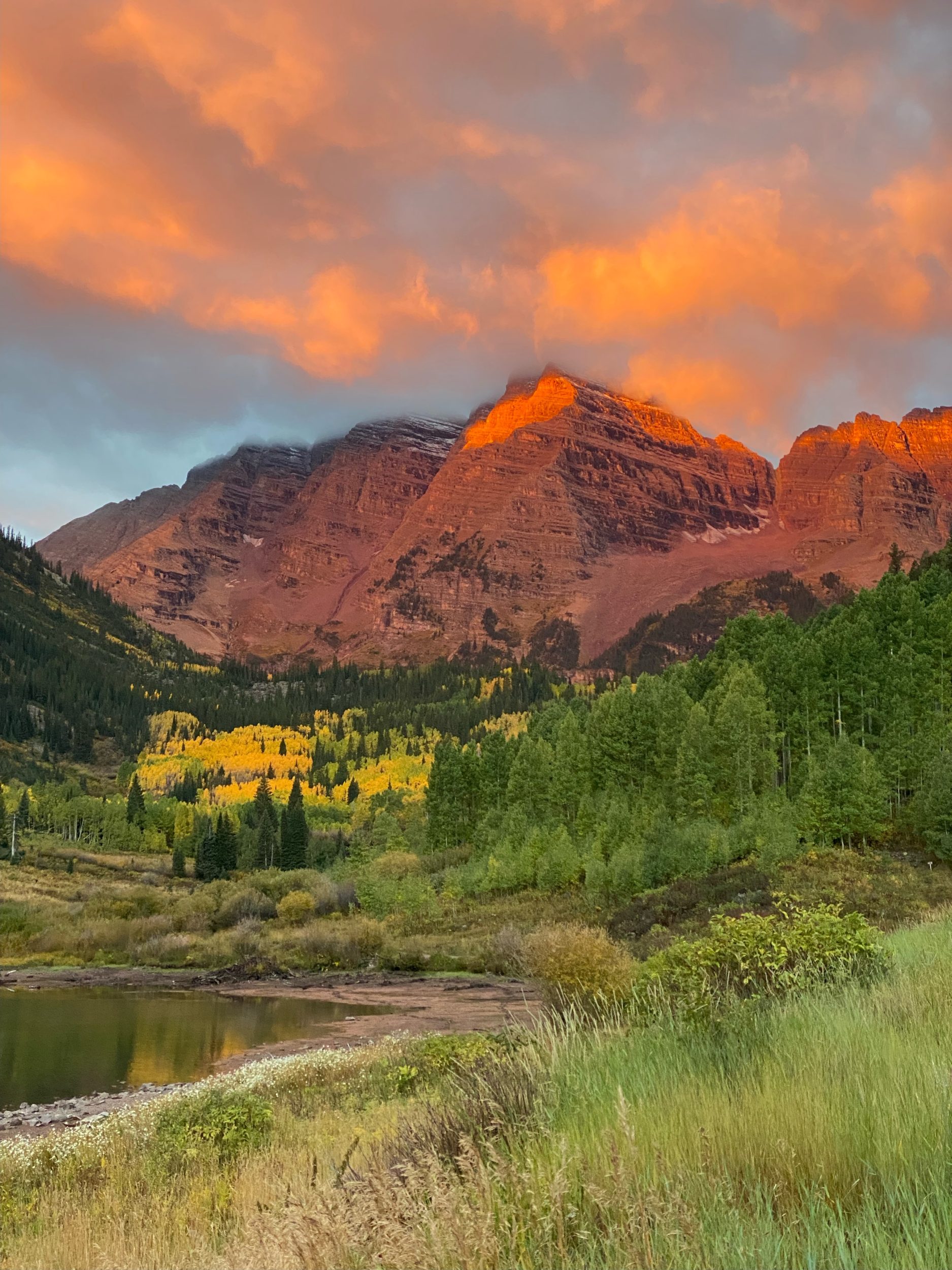 Contact us for information about this trip
We look forward to adventuring with you. Please submit your name and email address, and we will get in touch with you about this trip.
Trip Details
Duration
Multi-day/night
Difficulty
Some biking experience necessary
Maximum Guide Ratio
5:1
Included
AE trained/certified guide
Support vehicle and driver
Meals & food prep
Hut fees
Sleeping bags
Not Included
Snack food & water
Mountain/gravel bikes
Guide gratuity
Sample Trip Itinerary
Option 1: Eagle to Yeoman Park Campground = 16.5 miles of flat to slightly pitched road/gravel/dirt
Option 2: Yeoman Park Campground to Peter Estin Hut = 8 miles of grind on somewhat rough road at times
Peter Estin Hut to Harry Gates = 10.3 miles of glorious downhill
Option 1: Harry Gates to Basalt = 32.3 miles of dowhill dirt/gravel and then all pavement with one short grind around Ruedi – then downhill to Basalt
Option 2: Harry Gates to Beyul = 11.25 miles of dowhill dirt/gravel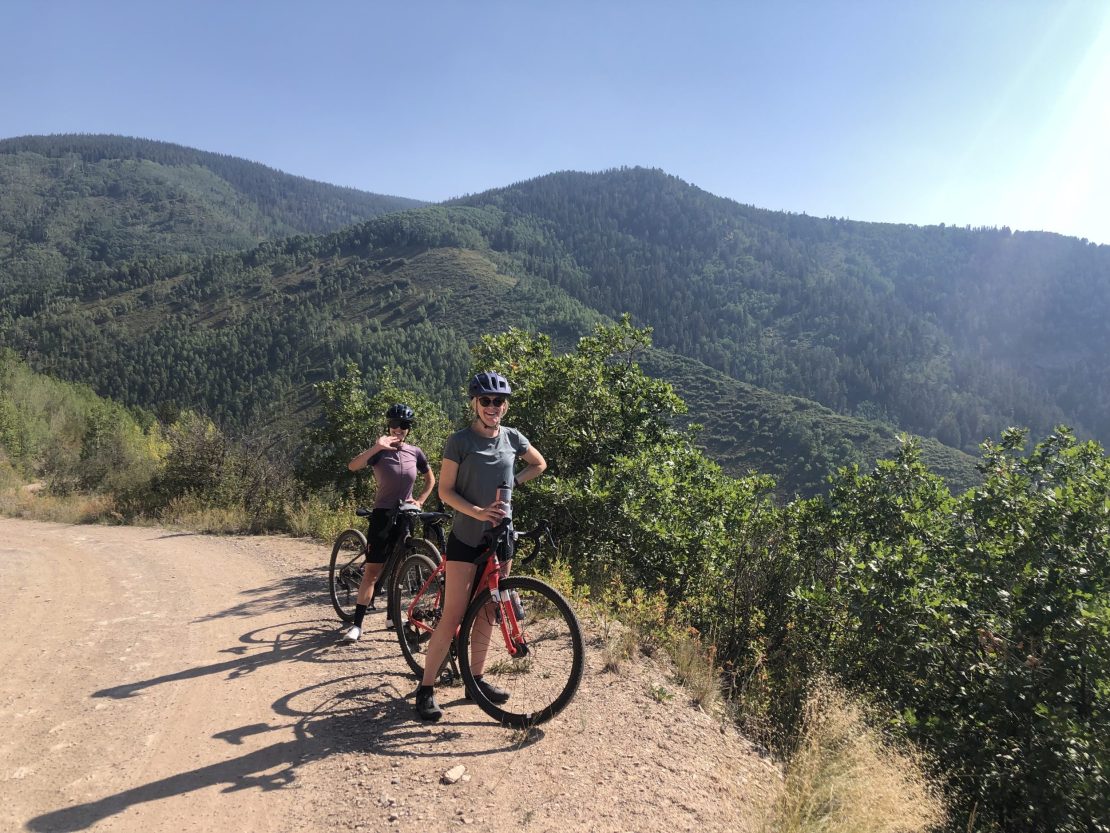 Explore Other Adventures
Our knowledgeable staff and veteran bike guides will create the ideal ride for you or your group We offer short day (4 hrs) or full day (6 hrs) private custom bike rides daily on request….
View Trip

: Biking
This 4-day, 3-night Gravel Camp will be an incredible introduction to some of North America's best (and hardly discovered) gravel rides Biking on well-maintained forest service and country roads through the pristine White River National…
View Trip

: Gravel Camp
Join us on a guided overnight hiking adventure, through some of the most beautiful mountain terrain in the Vail and Aspen-areas The options are endless for this fully customizable adventure hut backpacking trip. Colorado's 10th…
View Trip

: Hiking Hut Trip