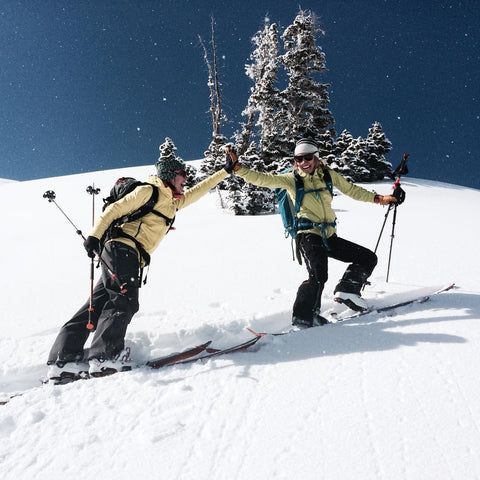 Women, ladies, babes, girls.. bottom line is, "we rip too." A lot of men, as well as women, seem to think that skiing "off-piste" is an extreme and dangerous activity. For this reason, females mistakenly become deterred from the backcountry. This lack of female participation in backcountry skiing as slowly been seeing an increase in participants. Clinics, camps and social networking has helped chicks feel confident enough to change the trend. Here at Aspen Expeditions, we are striving to create a supportive community where we can foster growth, confidence & fun amongst women in an otherwise intimidating arena.
Our goal with a women's program is to build a community where women can feel comfortable getting out into the backcountry, learning safety and technique without feeling the normal 'pressures.' The backcountry environment is an ever-evolving process, where the more education and experiences one has the opportunity to engage in, the better off they are.
Check out our program below and book online or contact us with any questions you may have! Looking forward to getting you out there with us!!
Aspen Expeditions' Womens Backcountry Skiing Program
See the following article in Forbes;