Castle Peak (14,279 ft.) is the highest summit of the Elk Mountains, ninth highest in the Rocky Mountains
Castle is one of our "lighter duty" 14ers, typically done as a non-technical climb. Despite being the highest peak in the Elk Mountains, it can be a relatively moderate climb and therefore is an excellent introductory 14er.
Castle Peak takes its name from the castle-like tower features on its southern ridge. The best climbing months are June, July, August, September through the Montezuma Glacier, a permanent snowfield between Castle and Conundrum Peaks. There are two standard routes for ascent. The Northwest Ridge features a moderate snow climb followed by an easy ridge scramble. It should not be attempted late in the summer when the 200 feet (60 m) of loose dirt and scree meet the climb near the top of the Castle-Conundrum saddle. The Northeast Ridge features a mostly good but loose rocky trail with slightly harder scrambling and route-finding once on the ridge. This is a perfect 1st 14er for people who are after a bit more than a walk up.
Conundrum Peak is a northern sub-summit of Castle Peak with an elevation of 14,040 it is often climbed in conjunction with Castle Peak. In late May through June Castle can also be an excellent intro snow climb. The approach to these climbs either requires a long hike on a rough mining road or a 4×4 vehicle approach, which makes it very reasonable.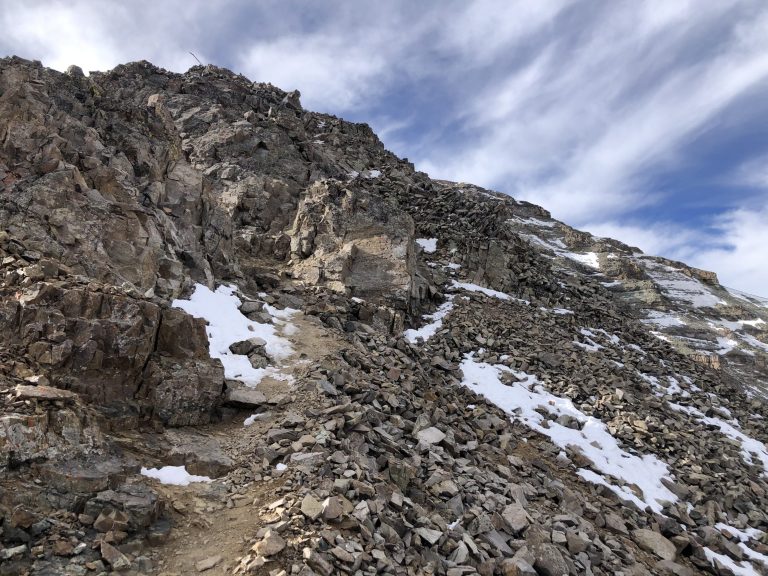 Trip Details
Duration
1 Day
Difficulty
Some hiking experience necessary
Maximum Guide Ratio
5:1
Included
AMGA and AE trained/certified alpine guide
All technical equipment (helmet, harness, climbing equipment, ropes, packs, etc.)
Not Included
Lunch/snack food & water
Guide gratuity
Trip Itinerary
Your guide will contact you the day before at the phone number you give us to discuss an appropriate plan for you and to confirm a meeting place and start time. You will go over necessary gear to pack an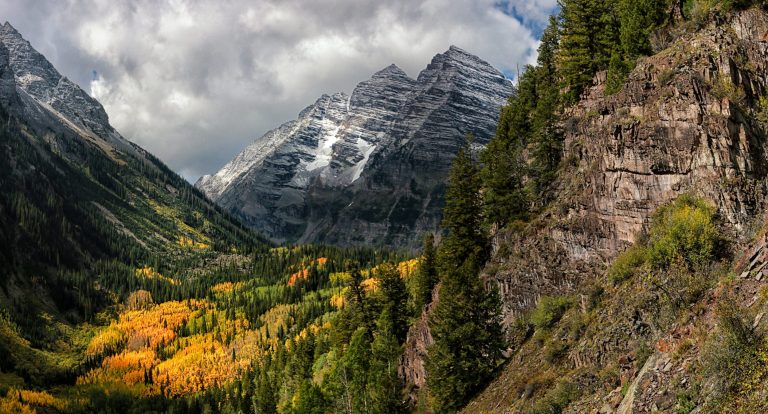 Explore Other Adventures
Snowmass Mountain (14,092′) is perched high above breathtaking Snowmass Lake Offering the unique ability to alpine climb on snow for most of the summer, Snowmass is an ideal setting for the "new-to-snow 14er climber." Our…
View Trip

: Snowmass Mountain
North Maroon Peak (14,014') is one of the more popular 14ers in the Maroon Bells wilderness, due to its relatively easy access and dramatic positioning Standing next to its slightly taller sister, Maroon Peak, it…
View Trip

: North Maroon Peak
Pyramid Peak, the closest 14,000 foot summit to downtown Aspen, just happens to be one the Elk Range's most spectacular. The peak is considered a classic in terms of scenery, positioning, difficulty and history. Due…
View Trip

: Pyramid Peak