The perfect way to get exposure to the skills and terrain needed to climb technical peaks
Our Alpine Training day is a perfect way to get some exposure to the skills and terrain needed to climb one of our technical 14,000 ft peaks. You will experience climbing on moderate alpine rock with exposure, and use different rope work techniques that are appropriate for 3rd to easy 5th class terrain. In late Spring and early Summer, the peaks are best climbed with crampons and axes. We can instruct crampon technique, self-arrest skills, snow protection and anchor techniques typically from mid April to early June.
Typical objectives for an Alpine Training day may include climbing 13,000′ Petite Bleu – a beautiful granite buttress that sits above Lincoln Lake high on Independence Pass; the Geissler Peaks – 13,000′ summits easily accessed from the top of Independence Pass; or snow skills training off of Independence Peak.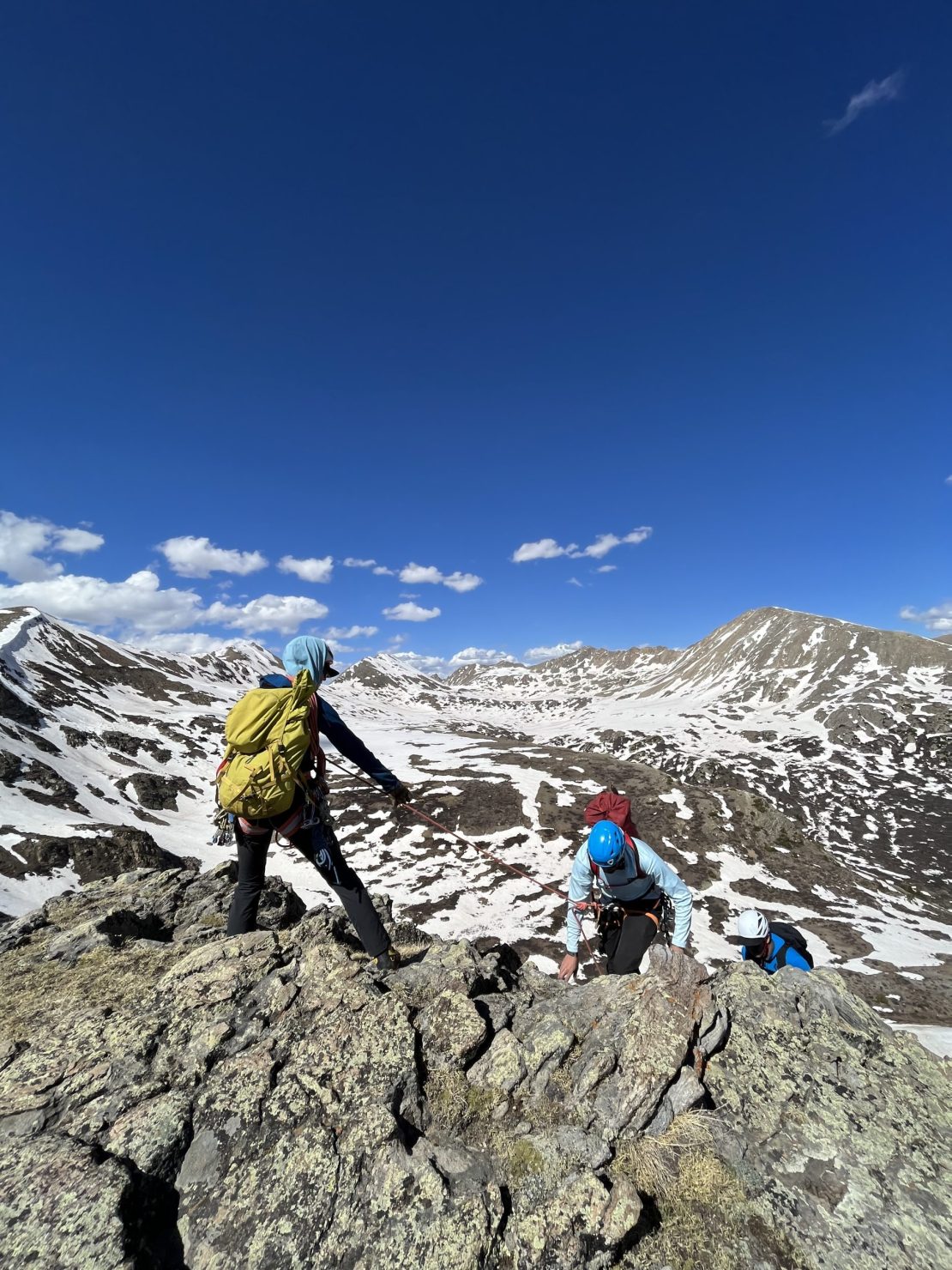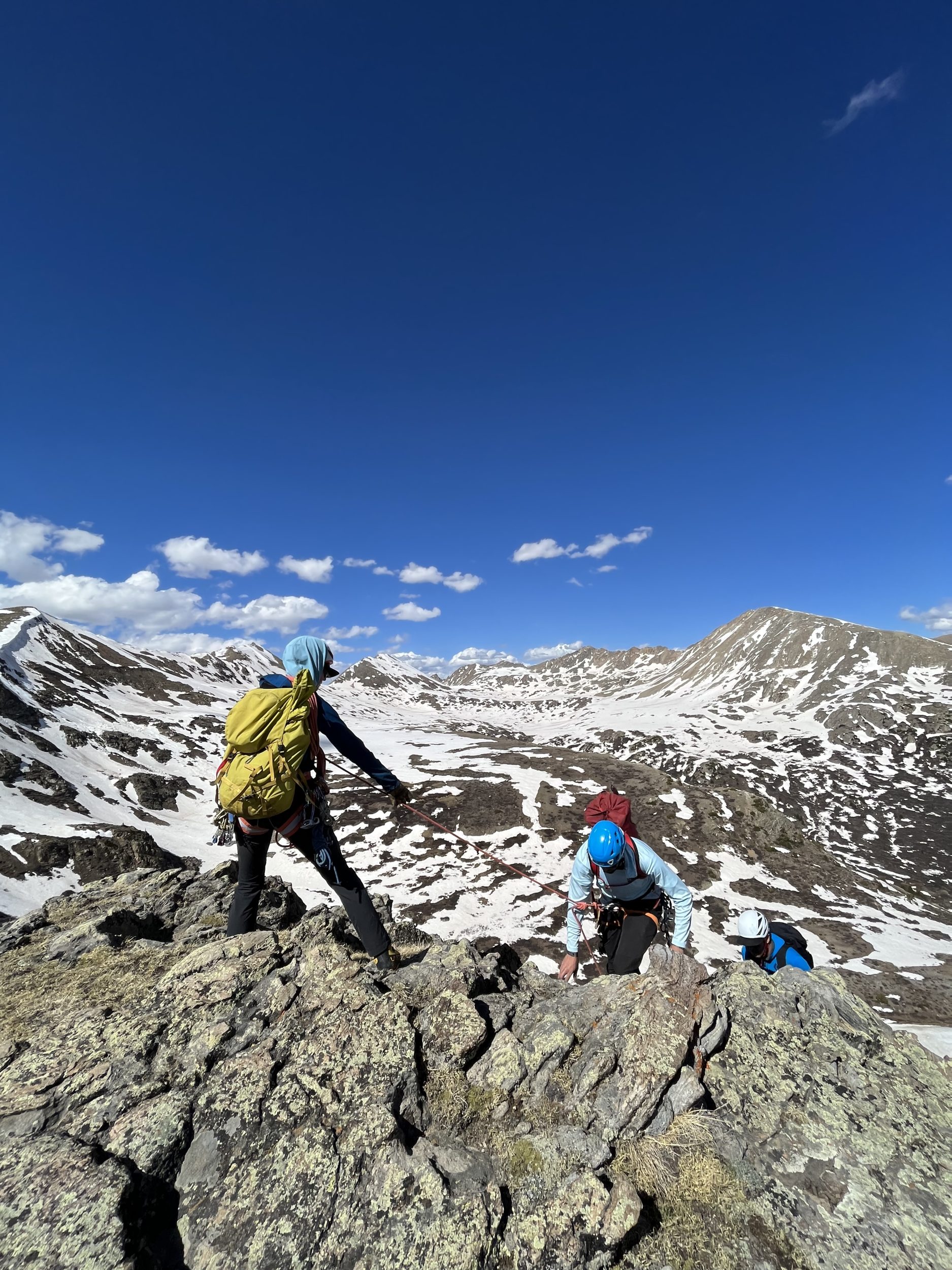 Trip Details
Duration
6-7 Hours
Difficulty
All levels
Maximum Guide Ratio
2:1
Included
AMGA and AE trained/certified mountain guide
All technical equipment (helmet, harness, climbing equipment, ropes, packs, etc.)
Not Included
Lunch/snack food & water
Guide gratuity
Trip Itinerary
Your guide will contact you the day before at the phone number you give us to discuss an appropriate plan for you and to confirm a meeting place and start time. You will go over the necessary gear to pack and meal planning.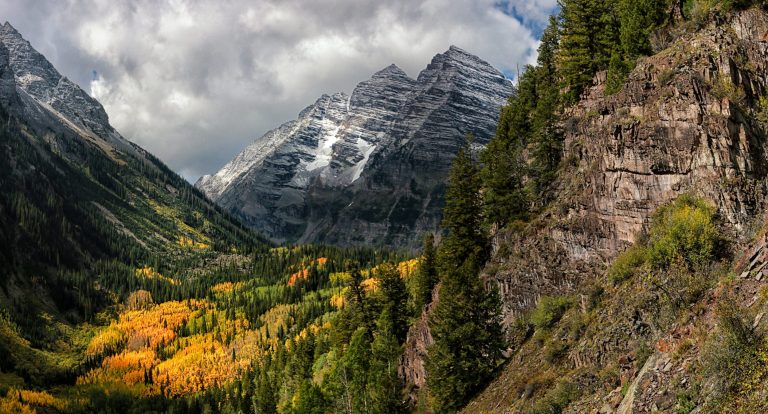 Explore Other Adventures
Pyramid Peak, the closest 14,000 foot summit to downtown Aspen, just happens to be one the Elk Range's most spectacular. The peak is considered a classic in terms of scenery, positioning, difficulty and history. Due…
View Trip

: Pyramid Peak
North Maroon Peak (14,014') is one of the more popular 14ers in the Maroon Bells wilderness, due to its relatively easy access and dramatic positioning Standing next to its slightly taller sister, Maroon Peak, it…
View Trip

: North Maroon Peak
For a mid-summer classic 14er experience, the standard and exceptionally long South Ridge is a must do Our clients are on rope with their guides through all technical sections of this climb. For the majority…
View Trip

: South Maroon Peak